Navigating Ramadan-Raya 2023: Waze Ads & Audience Insights For Brands
Despite murky near-term macroeconomic conditions, Malaysians remain eager to return to celebratory mood and the thrill of traveling during festive season, after muted celebrations for the past two years.
For brands in Malaysia, revenue goals hinge on ability to stay top of mind and steer in-transit consumers to their doorsteps, especially during Ramadan-Raya – one of biggest retail window of the year.
Together with Waze, we've identified data and trends to understand what Malaysian expecting to do during this festive season, helping you to chart your Ramadan marketing plan confidently, here's few key takeaways:
Waze monthly active users in Malaysia had reached record high, with 1 out of 3 cars on the road in Malaysia using Waze for navigation.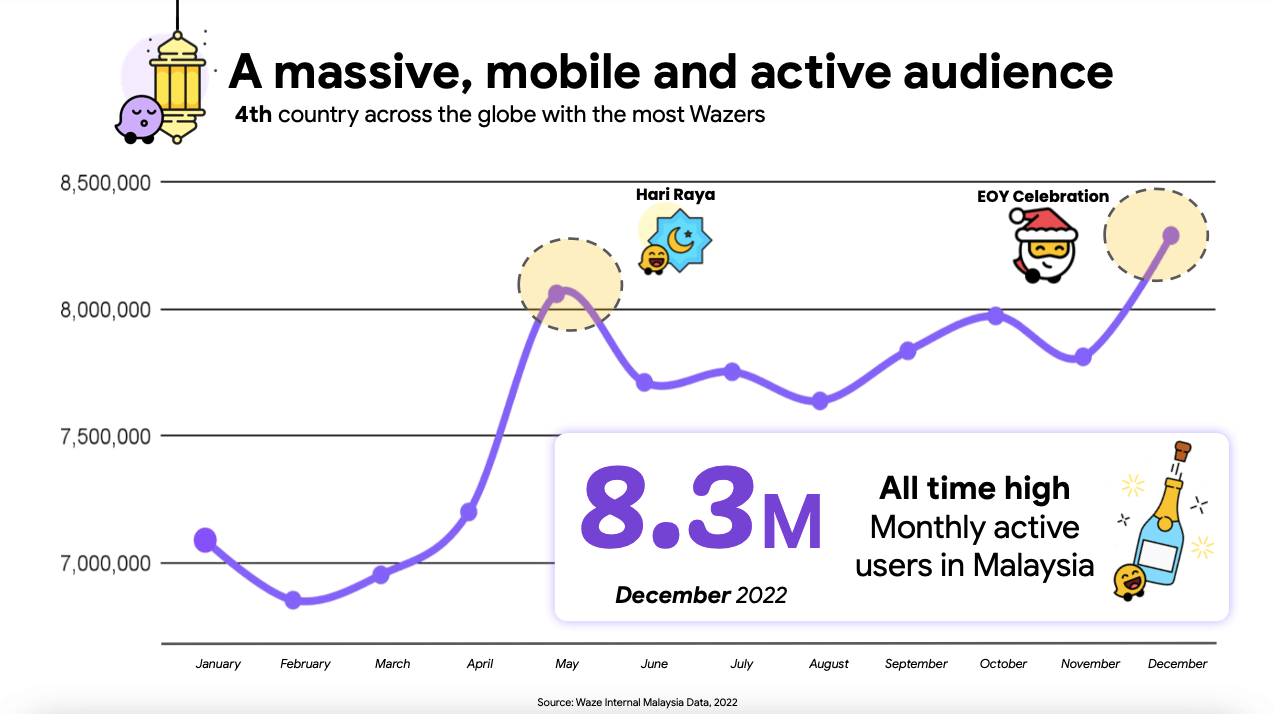 Almost 75% of Malaysian Wazers were observe and celebrating Ramadan-Raya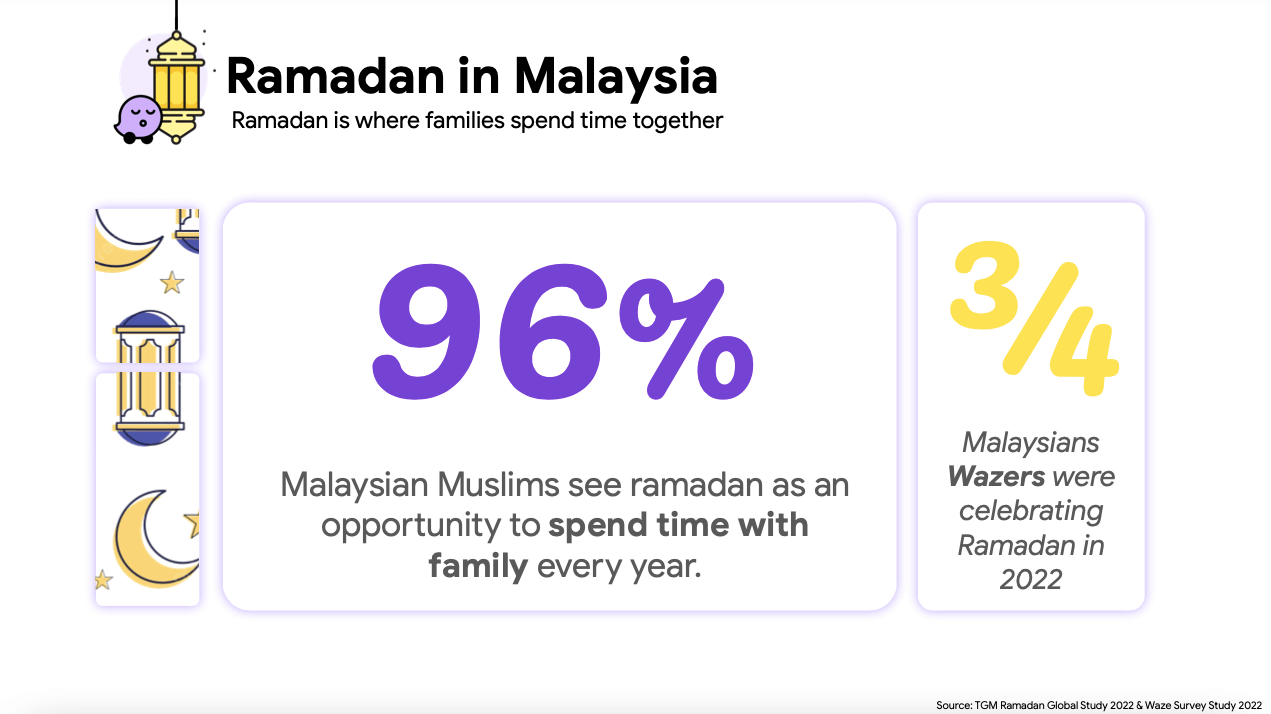 Retail & Restaurant are among top business locations Malaysian would visits during Ramadan-Raya, and have different traffic peak at different period.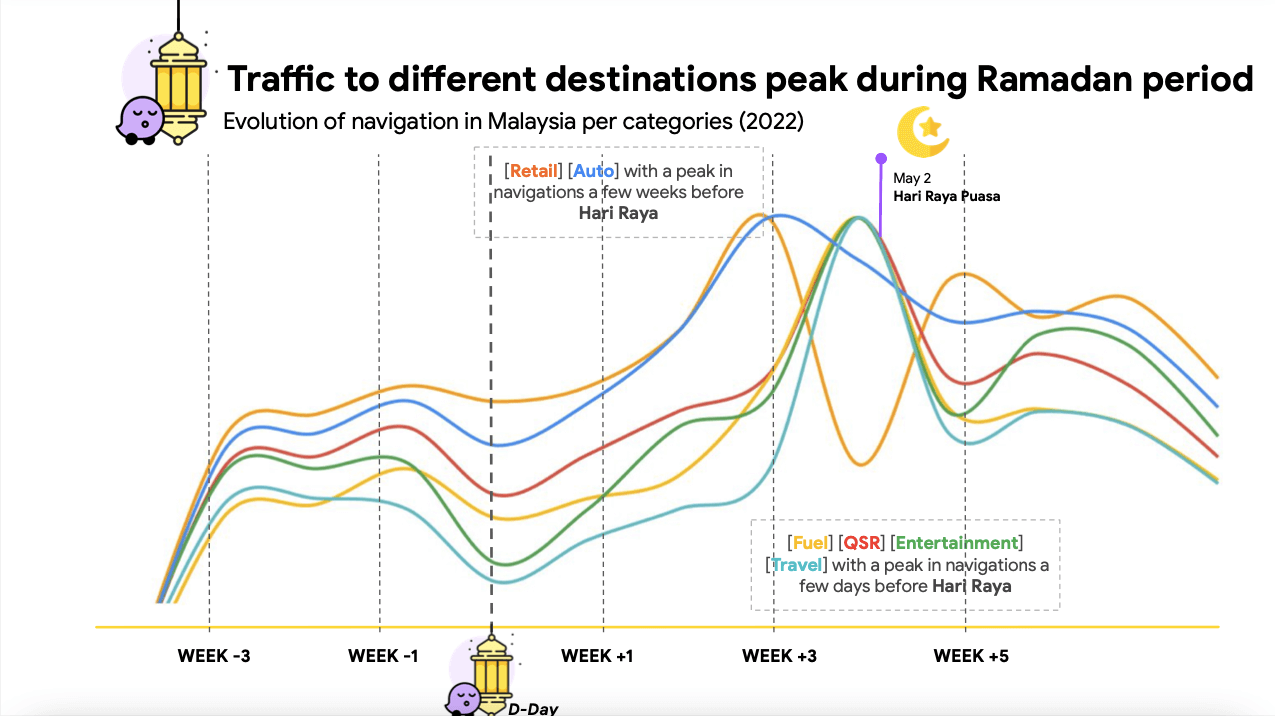 Download the full report to access more insights and strategies that can help you navigate the Ramadan-Raya campaign ahead.